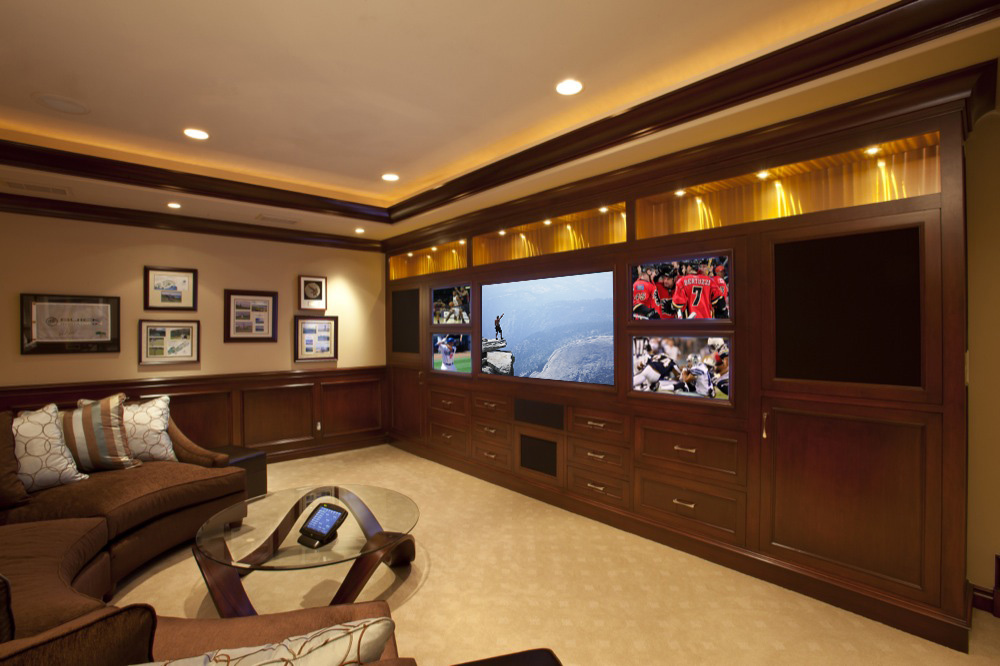 Home Is Where the Heart Is
Your home is your sanctuary. Rest assured, then, that our Audio Images' engineers are always respectful your home. From the moment we meet, we will treat your home with the care and attention it deserves. We strive to give our clients not just what they want, but what they need in their new smart home, from dedicated home theaters in Corona Del Mar, CA to smart home automation in Laguna Beach, CA and more! Every wall, every table and every accessory will be protected in the area we work. You can be sure that we will leave your home in the condition we found it, if not cleaner!
What can we do to enhance your lifestyle, to make your sanctuary even more ideal?
Design and Installation:
Home Theater Systems - not just loud TV
Acoustic engineering and installation of high-end screening rooms and recording studios (both residential and commercial)
Automation and integration of lighting, heating and air conditioning, pool/spa controls, weather stations, wine cellar management, window coverings, automated doors, lifts for displays
In-wall speaker systems
Telephone and in-home communication systems
Local area networks and other information technology solutions
TIVO/DVR and other music and video storage system solutions
Security systems and closed circuit cameras
Custom cabinetry and furniture design
Update and future-proof wiring
Residential Photo Gallery
Curious to see what your home could look like? View photos from some of our residential clients! click here
Have a Business?
Read about how we can improve your business! click here
Contact us
For additional details, to make an appointment, receiving quotes, or anything else, contact us today!